Mold remediation is vital if you see or suspect mold growth in your home. Mold can have severe health effects on you and your loved ones. This is a job best kept up to experts! Ensure its complete removal and prevent future growth from occurring. Call our restoration company for all your mold remediation needs.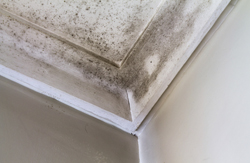 Mold remediation companyProtect the health of your family(845) 226-0868
Mike Hogan (owner) is a Council Certified Mold Hygienist. He over sees all mold remediation jobs. First Call Restoration and our technicians are certified by the Institute of Inspection, Cleaning and Restoration Certification (IICRC) in mold remediation.
We follow the IICRC S520 Standards of Care (iicrc.org/) and EPA Guidelines for Schools and Buildings (http://www.epa.gov/ ), the only recognized protocol for mold remediation. EPA and IICRC S520 do not recognize Pasteurization (heat treatment) or Encapsulation as protocol for mold removal. Source Removal is the only way to remove mold from your home or office. You can still be allergic or irritated by "dead mold". Also if moisture is introduced to "dead mold" that is left behind on its food source (ex. drywall) it becomes "active mold" again.
Mold containment
Mold sanitization
How Mold Effects Your Health
Fungi are a major cause of indoor air quality (IAQ) problems because exposure to fungal parts can cause allergic reactions in many people. If you are exposed to mold, call our mold remediation team right away as it can be very hazardous to your health, depending on the type of mold and the severity of it. People are mostly exposed to mold by breathing the spores or other fragments. You can also be exposed through skin contact or by swallowing some mold.
Children, elderly people or anyone with respiratory conditions or sensitivities, such as allergies and asthma or persons having weakened immune system issues are at greater risk for adverse health effect
The Health Effects of Mold Are Generally Grouped into the Following 4 Categories.
Irritation

- moldy odors, these odors come from volatile organic compounds produced by mold. It can irritate mucous membranes and cause headaches and other symptoms.

Allergic Reactions

are typically the most common health problems. Symptoms include respiratory problems with difficulty breathing, nasal and sinus congestion, burning / watery or reddened eyes, dry hacking cough, nose and throat irritation, shortness of breath, skin irritation, headaches, memory problems, mood changes, aches and pains and possible fever.

Infection

- there are an estimated 200 species of mold known to cause infections in humans, and immune suppressed individuals which are especially at risk. Infections can be localized or systemic. Some fungi can affect hair, skin, and nails. Aspergillosis is a common fungal infection requiring hospitalization.

Toxicosis

- many species of mold produce toxic metabolites called mycotoxins, which are believed to be most prevalent in spores. Mycotoxins have caused nerve damage, organ damage and cancer. Symptoms of toxicosis from mold include cold and flu like symptoms, headaches, nosebleeds, memory problems, fatigue, dermatitis, and immune suppression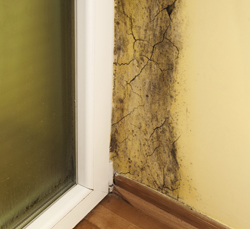 How did you get mold in your home? Fungal Ecology of Indoor Environments
As a mold remediation company, we know that mold spores occur in both indoor and outdoor environments and can enter your home in many different ways. Each fungal ecology is different from region to region, zone to zone, and climate to climate. Mold spores will grow when they are dropped on places with excessive moisture such as a location where there has been flooding (ex. flooded basement), water damage caused by fire or where leakage may have occurred in roofs, pipes, and walls. Wet materials are conducive for the growth of numerous molds (some molds require very little water). Once the conditions are right, spores can germinate within 12 hours, Colonies can begin to form within 24 hours. Spores can be produced within 48-72 hours. If you see any signs of mold, contact our mold remediation company right away. We won't leave until the mold does.
To learn about mold go to http://www.epa.gov/mold/moldresources.html
Signs of Mold
visible mold growth.
water stained walls, ceilings, carpet, and tack strips.
increased humidity
musty/moldy or bad odor
history of mold problem or previous water intrusion
*Most Important, You Need To Fix The Moisture Problem(s) That May Have Led To The Contamination.*
Experts at mold remediation from your home or officeContact us today(845) 226-0868
We do mold remediation in Poughkeepsie, Hopewell Junction, Newburgh and all nearby counties.