Flood cleanup can be the ray of sunshine after the typhoon. Watching a good water damage restoration team bring your home or business back from the chaos is a great feeling. Trust us to handle your home or business. One call and we take care of it all.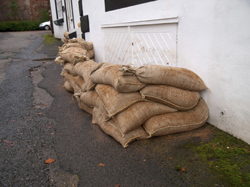 Flood cleanup experts
24/7 Emergency service
(845) 226-0868
Flood Cleanup Service
Maybe the shop you have put so many years of effort into is covered with debris and silt. It could be that entire first floor of your home which was so full of love is now full of water. Either way, your heart is breaking, and now you need to get the flood cleanup started in a hurry. Our restoration service pros will start by removing the water, so you can start getting your home or office back to the way it was. Our flood cleanup process is scientific, and we know that you will feel right about it as soon as we start. If you have standing water, your first call needs to be to us.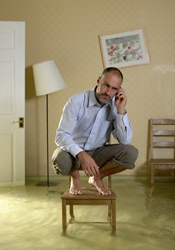 Looking at all that water might make you feel hopeless. Before you give into that feeling, you need to know that our water damage company is here to help you with your flood cleanup. 24 hours a day, 7 days a week, we are ready to answer your call in person. No answering service or "we'll get back to you in the morning," if you call at 3 AM you will be talking to a restoration service expert right away. We are a local family owned company. That means you are getting flood cleanup professionals that really know and care about you. We do not work for the insurance firm; we work for you, the home owner. We will work with your insurance firm to make the process easier, but we are concerned about your satisfaction. Get in touch with us right now, no matter what time it is.
Cleaning Water DamageWe want to be sure you know that flood cleanup is about you and your home, not about your insurer. You, the home or business owner, get to choose what restoration company works on your building. As we go through the mitigation process, we will always keep you updated on the process and the progress. This is part of the prompt service we are known for. Daily logs and moisture reports will make the claims process go smoother: just another thing to help make this easier on you. Flood cleanup does not have to be bad experience, and it will not be if you call us today.
We are so confident in our flood cleanup service that we offer a five year transferrable warranty. High quality work done by a local professional company that cares about you: why trust anyone else? Our family owned business is the right choice for your family's home. Let us help you through this trying time. Get in touch with our crew any time day or night and we will put your water troubles behind you.
Standing water in your home
We do water damage cleaning
(845) 226-0868